25 Comments
does anyone have reincarnation II (1993)?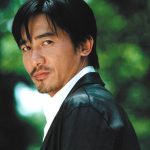 hey everyone, I need your help, looking for The Revelation Of The Last Hero Khmer dubbed, to remaster so if anyone can post it up or point me to where one posted would appreciated it
Chand

Hi Lay

I HOPE this is not too late. I have The Revelation Of The Last Hero Khmer dubbed in dvds copy from vhs. I can give it to you. For the past 10 to 15 years. I had spent hundreds to thousands of dollars buying these vhs copies series with bad quality. I was shocked to see a much clearer better quality uploaded on this site. I don't know know you can get a remastered version. I want a copy of all my favorites oldies.

i'll keep a lookout for revalation and reincarnation ii if we still missing.

hey ahbee! how do it mark that it end?

i usually add end my own way since the admin hasnt add the feature in yet. what i do:

1. on main album page, select edit album on the top.
2. once on dashboard for the edit album page, click on video info (under broadcast day) to expand.
3. where it says total episode, i just change the number for example from 20 to 20E.

😀

hey Chand, i still need it, if you can post up, I can remaster it and share it here

Hello,

Do anyone have the witness to a prosecution I and II? Please upload it.

Thanks

Does any have the movie called "The Last Swordsman (TV Series 1991)" khmer dubbed?

Does anyone know if The Jade Bow Connection going to end? I last episode I saw was episode 19 and it's not the end.

It being finishing up .. I had some audio issue at the end trying to restore it for now .. comming soon it being remastered

SORRY, EVERYONE! all my series was blocked, with my computer being down I'm not able to reupload all the missing episode right now, so I had to delete all those series that was blocked, hopefully, some of you guys and gals out there was able to download it before it was block

That Sucks Man All that Hard Work . I know how you feel Brother… Happened to me Also

yeah it does suck…lol but I'm glad you and Alex had decided to join remastering, I'll be back when my PC fix

@take ur time bro .. no rush .. I got a lot of project that I'm working on

@ Lay…So sorry to hear that, just take your time I'm not in the rush. Hope your computer get fix.

I hope you bring back the Legendary Four Aces. The last ep. that I recently watch was ep. 40 and it's getting very good too.

sorry to hear that Lay. all hk series from both my accounts are mostly block too now. will eventually find a solution hopefully

Can someone upload "LUK SIU FONG 1986" Thank you in advance

Hello there, does anyone have the series called "Looking Back in Anger?" If do, please upload if possible. Thank You.

Hello,

Does anyone have VOH (Virtue Of Harmony)? I used to watch it in Khmerforms, but, now the website itself is completely down.

Hello there,

Does anyone have "THE KING OF YESTERDAY AND TOMORROW (2003)" (HD) remastered?