Please refresh this page to try again, or select one of the links below. This video is taking too long to load.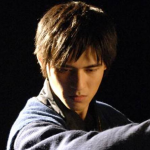 ahbee@ Bratabatka Atkombang Chuor Police 14
This is the sequel to the Chinese drama, Line Walker. Check it out. :D
Note: Videos are never stored or hosted through KhmerAvenue. All videos are embedded by our members, publicly available through third party video streaming websites such as Youtube, Daily Motion, Vimeo, and Facebook.