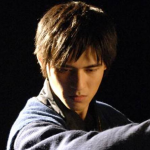 ahbee@ Legend of Guan Yin 06
The English title for this series is "Fragrant Mountain" ... credit to Fantasticpow for researching up this rare title. Its dubbed and aired on RHD:

Monday to Friday: 9:00 PM (ICT Time Zone).

I usually edit out the commercial and post it later the same day.
Posted by:
ahbee
Viewing episode 06
June 11, 2018
Last updated on June 11, 2018