Please refresh this page to try again, or select one of the links below. This video is taking too long to load.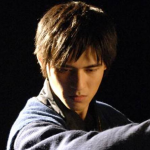 ahbee@ Beauty Private Kitchen 12
A clean version of Beauty Private Kitchen, aka Preah Neang Chong Pov Reachveang.

Schedule (8/20/2018):
Monday: Episodes 1 - 25
Tuesday: Episodes 26 - 35
Thursday: Episodes 36 - 42
Friday: Episodes 43- 50(End)
Note: Videos are never stored or hosted through KhmerAvenue. All videos are embedded by our members, publicly available through third party video streaming websites such as Youtube, Daily Motion, Vimeo, and Facebook.