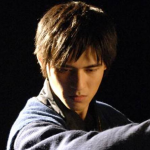 ahbee@ The Legendary Siblings
Khmer Title: Neak Klang Tang Pi Theres 48 episodes and I'll be adding 6-8 episodes a day.
Note: Videos are never stored or hosted through KhmerAvenue. All videos are embedded by our members, publicly available through third party video streaming websites such as Youtube, Daily Motion, Vimeo, and Facebook.