Nisai Sne Pous Sor
This video is taking too long to load. Please refresh this page to try again, or select one of the links below.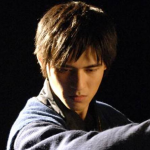 ahbee@ Nisai Sne Pous Sor
the english title of this should be "The Legend of the White Snake Sequel". i think mist has the original one.
Posted by:
ahbee
Series has 30E episodes
August 13, 2018
Last updated on August 22, 2018
Comments About This Video