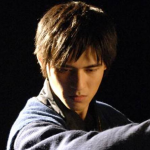 ahbee@ Nisai Sne Pous Sor
the english title of this should be "The Legend of the White Snake Sequel". i think mist has the original one.
Note: Videos are never stored or hosted through KhmerAvenue. All videos are embedded by our members, publicly available through third party video streaming websites such as Youtube, Daily Motion, Vimeo, and Facebook.